t-shirts
Education: opportunity tee (men's)
---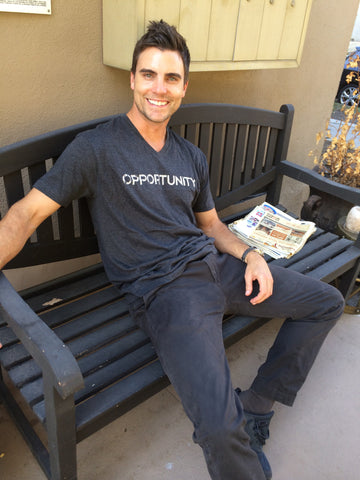 men's fit. heather jet-heather tri-blend. cotton. messages printed.
message: opportunity
supporting: this tee was created in conjunction with a business education class at an LA charter school as an "experimental project." students helped to design the t-shirt and learned how to manufacture, produce and market their product along with a panel of experts provided by Project360. the purchase of this t-shirt will help to cover the cost of both this project and help create future "opportunities" for in-school programs.